Using technology to care for pregnant dogs.
At South Mountain Pet Care, diagnostic imaging allows us to examine your pet and evaluate its pregnancy. There are different types of diagnostic imaging and the type your pet needs will depend on the timing of your visit.
Learn more about our reproductive diagnostic services here: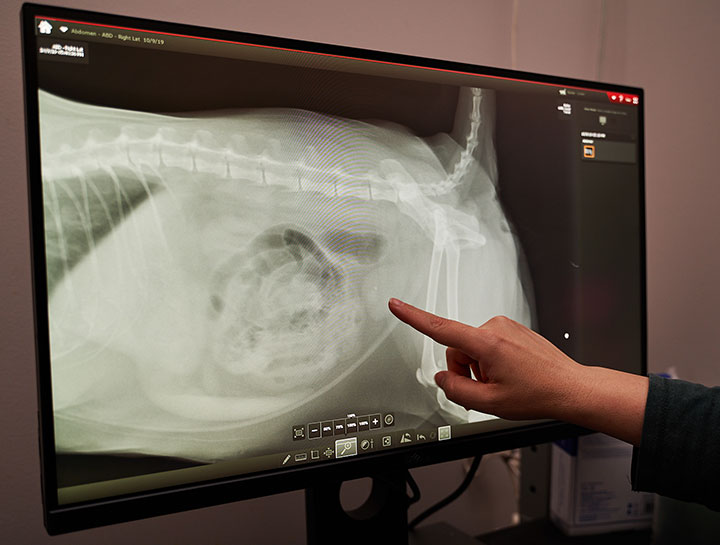 Digital x-rays assist in determining number of fetuses.
A non-invasive way to verify pregnancy.
Ensure your dog's hips are healthy